Need To Replace Your Dumpster Bottom?
Whether you're looking for a dumpster bottom repair kit or someone to install a new dumpster bottom on your old worn out fleet of dumpsters -- we can help.
As you can imagine, one of the first areas on a dumpster to go is the dumpster bottom.
The problem is the rest of the dumpster is often times in very good shape.
I'm sure you'll agree that it makes no sense to spend a ton of money replacing an entire dumpster when you don't have to.
You just need a new dumpster bottom.
Why Companies Continue to Buy
Our Prefabricated Dumpster Bottom Pans:
Waste companies, businesses and municipalities turn to us when they're looking for high quality dumpster bottom replacement or kits at a price they can afford.
These bottoms are made by experienced bottom installers in South Carolina
Bottoms are made from 100% U.S. manufactured steel
Can substitute primer with your color for a great professional look
Skid or runners are taller, such as, when the container was new
No weld seam down the center
All bottoms are 10 Ga. thick steel
Most orders are delivered within a week after receipt of order
Custom sizes and higher sides available
We offer 14" high sides to make 6 yards into 8 yards
With and without drain holes
Very reasonable pricing, fair delivery prices and pickup is also available
We manufacture our own dumpster bottoms; we're not a reseller, so our prices are usually lower.
Note: Click here to learn about our dumpster restoration services.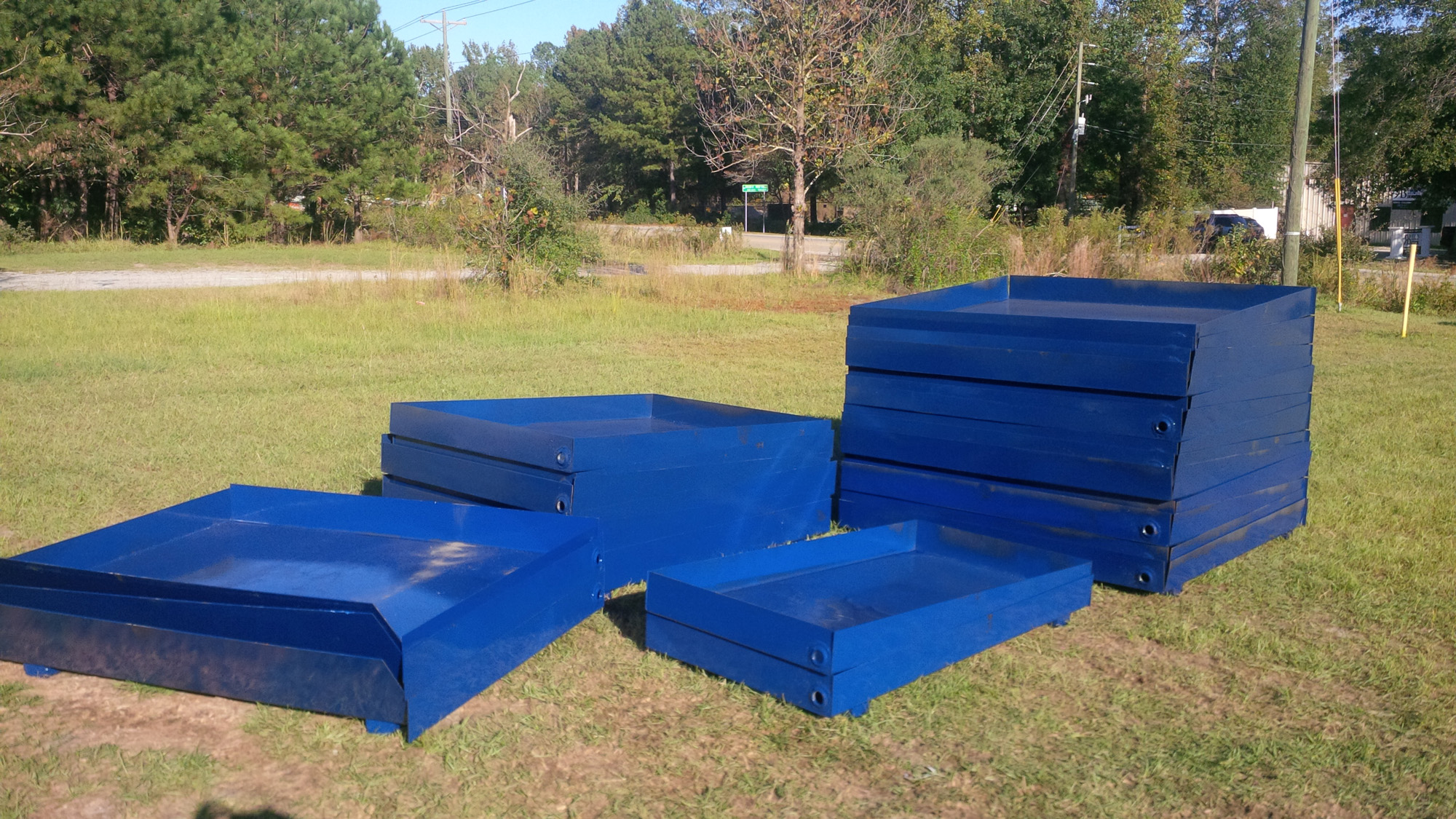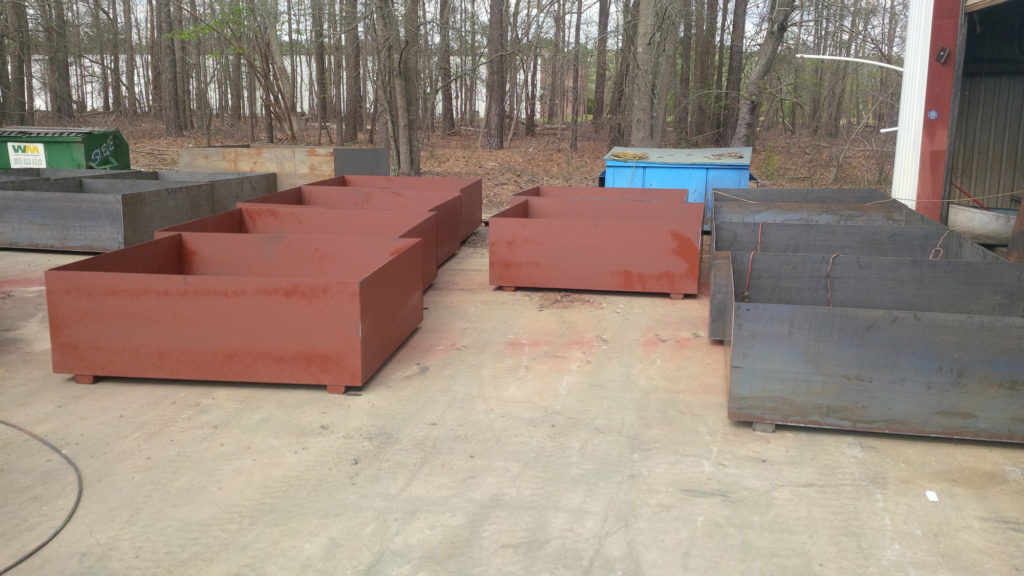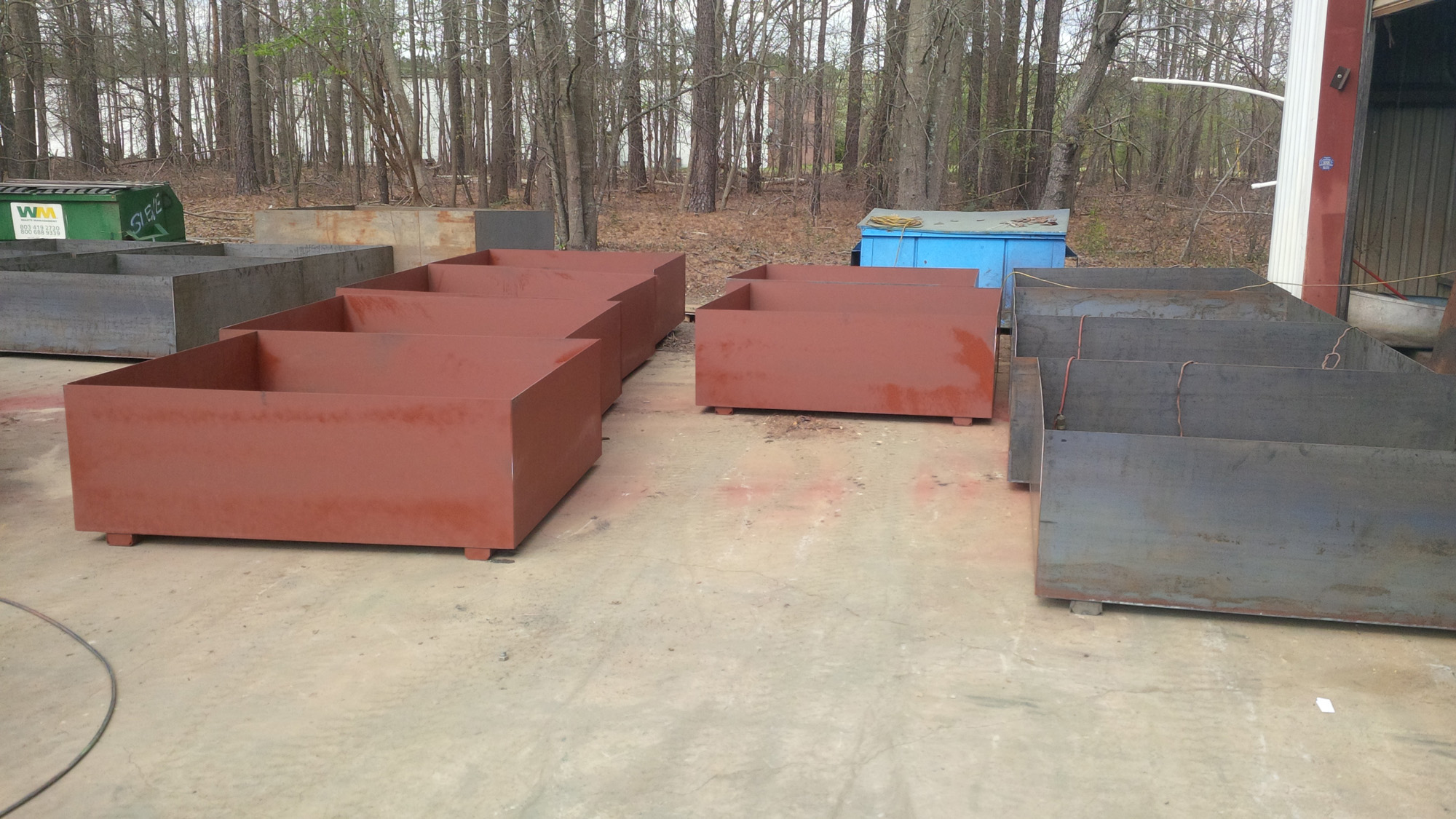 Repairing Your Dumpster Bottoms Has Never Been Easier
Everyone is busy and time is of the essence which is why we strive to make it as easy as possible for you to do business with us.
3 options for getting your Dumpster Bottoms replaced:
- We'll pick up and deliver back to you.
   - Our crews can come to you.
- Send the containers to us.
Get In Touch. It Won't Cost You Anything To See If We Can Help!